At Beyond Chiropractic, Drs. Danielle and Roy Clarke work hand-in-hand with patients to understand the underlying causes of their pain. Our goal is to provide you with a comprehensive pain treatment through the use of noninvasive techniques. For those struggling with limited movement and pain in their shoulders, our team offers a wide range of services and techniques that can improve your well-being. We welcome you to visit your Altamonte Springs, FL chiropractor to learn more about the treatment options.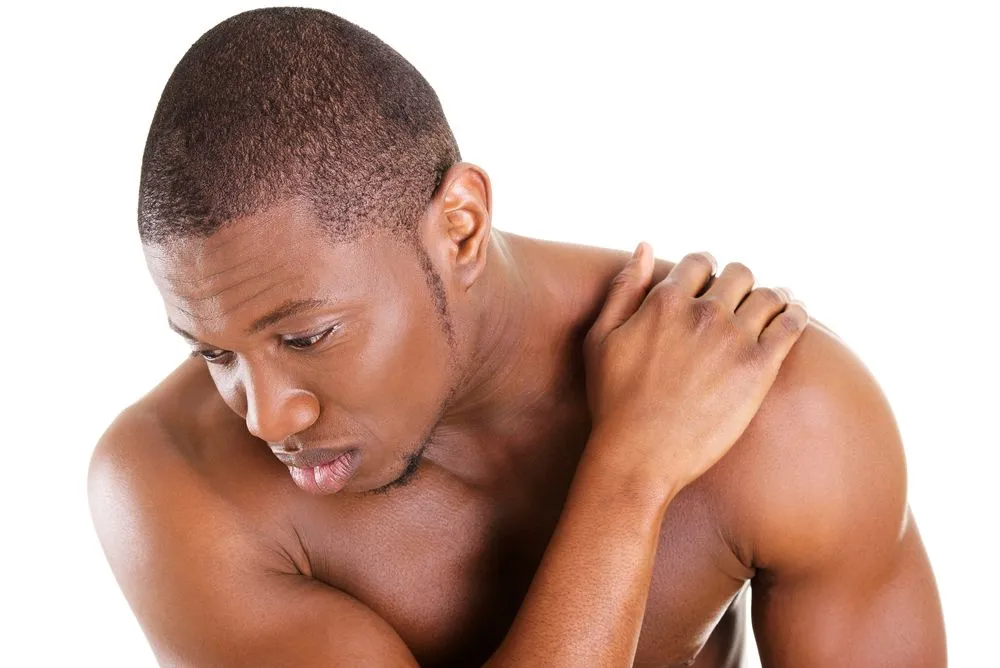 What Causes Shoulder Pain?
Our first goal is to understand the underlying causes of your shoulder pain. Injury and disease are common causes. From a chiropractic point of view, it is common for conditions such as the following to cause shoulder pain:
Bursitis: Inflammation of the small discs filled with fluid in the joints.
Tendinitis: A Condition in which the tendon, or the cord that connects the bone to muscle, becomes worn down and inflamed.
Tendon Tears: Occurs when the tendon is torn or damaged after an injury.
Arthritis: The development of osteoarthritis due to wearing and tearing on the joint.
Impingement: When the shoulder blade puts too much pressure on the soft tissues under it, causing pain when you lift the arm.
What Shoulder Pain Treatment Can Your Chiropractor Offer?
When you come in to see your chiropractor, we will perform diagnostic testing such as x-rays to understand what is causing your pain. From there, we will work with you to create a customized treatment plan. Depending on the cause of your pain, we may recommend the following shoulder pain treatments.
Chiropractic Adjustments: We will use the proper adjustments to align the shoulder joint properly. Often, this can reduce the pain and inflammation caused by misalignment or pinched nerves in this area. Adjustments are not painful, but they can be very helpful.
Massage Therapy: Often, the pain you feel is the result of inflammation developed around the ligaments, tendons, and muscles. Using proper techniques, we can increase the body's focus on healing this area. Massage therapy is very effective at reducing pain and helping to speed up the healing process.
Rehabilitation: While healing the tendons and muscles here is our first step; many patients benefit from the use of rehabilitation. This can help you to see the proper movement of your shoulder again. We will work with you through the use of corrective exercises to improve the movement of the shoulder.
Providing pain relief, stabilizing the area so it can heal naturally, and offering corrective exercises are often critical steps in helping you to overcome shoulder pain. You may be able to avoid surgery with the use of chiropractic care.
Schedule a Consultation for Shoulder Pain Treatment at Beyond Chiropractic
Schedule an appointment with Dr. Danielle Clarke or Dr. Roy Clarke for shoulder pain treatment. Beyond Chiropractic offers a wide range of the most advanced treatment options available. Schedule an appointment with your Altamonte Springs, FL chiropractor by contacting us at (407) 261-1001.