Platelet-Rich Plasma and Alternative Medicine
Alternative medicine is a form of health care that aims to treat conditions using natural, non-traditional techniques. One of the methods it uses is platelet-rich plasma therapy. This method can help with a variety of conditions and injuries. At Beyond Medical in Altamonte Springs, FL, we provide platelet-rich plasma therapy and a variety of other alternative medicine approaches to help you heal naturally.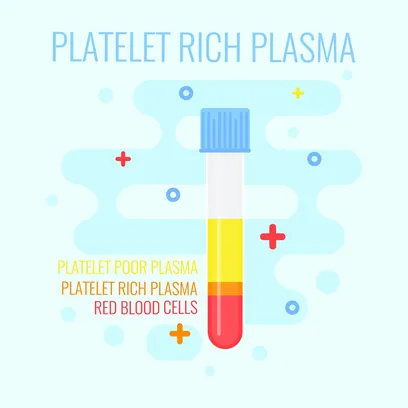 What Is Platelet-Rich Plasma?
Plasma is essentially the liquid medium of the blood. Plasma is mostly made of water and protein chains. Plasma acts as a kind of channel for red and white blood cells to circulate around the body.
Platelets are blood cells present in plasma. The function of platelets in the body is to assist in healing and in creating blood clots in wounded areas to staunch bleeding. The activation of platelets is a vital part of the body's natural healing processes. Platelet-rich plasma contains a high concentration of platelets and is used to speed up healing.
How Does It Work?
Platelet-rich plasma, or PRP, is a therapy that works the way it sounds. The process of getting PRP therapy is fairly simple. Our physician extracts blood from the patient. The amount needed depends on the procedure. The blood is then put into a centrifuge, which separates the platelets from other parts of the blood. This high concentration of platelets is what is used for healing. The PRP is then injected into the damaged or painful areas, sometimes guided by ultrasonic imaging.
Benefits of PRP Therapy
The PRP that is used in therapy is from the patient's own body. This is done because it helps prevent the risk of rejection by the body's immune system. PRP is an excellent, low-invasive technique that helps to treat musculoskeletal and soft tissue problems, such as injured tendons, muscles, joints, and ligaments.
PRP therapy can treat a variety of conditions. It alleviates pain and inflammation from issues like osteoarthritis. PRP is also used to treat tendonitis, tennis elbow, knee pain, muscle injuries, sports injuries, and even hair loss.
PRP therapy is a great form of alternative medicine because it is natural, low-invasive, and drug-free. It also promotes natural healing in the body. This allows patients to avoid risky surgeries and medications, which often come with side effects and can be addictive.
Schedule an Appointment for PRP Therapy
If you are dealing with chronic pain or an injury, you don't have to continue suffering. At Beyond Medical in Altamonte Springs, FL, we offer PRP therapy and other forms of alternative medicine. Our experts will diagnose your condition and determine if PRP treatment is right for you. We will help you return to a pain-free life. To learn more about our services or to schedule an appointment, call us today.