Beyond Medical in Altamonte Springs Accepts Cash Payments
There are many reasons why people opt to pay cash for their medical treatments and services. It can be because they do not have insurance, or their insurance does not cover certain services that they receive. Additionally, many copayment and deductible levels can make it cost-prohibitive to submit their claims to their insurance carriers. Whatever the reason, Beyond Medical accepts cash payments chiropractor Altamonte.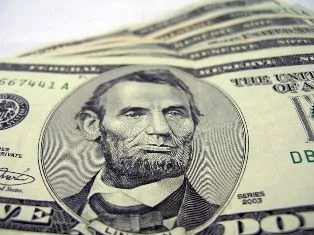 Our goal is to provide effective care that improves the quality of life of our patients, regardless of their insurance status. It is unfortunate that the current health insurance environment in our country can make it difficult for patients to receive reimbursement for care that is not centered around prescription medications and invasive surgical procedures. Beyond Medical strongly believes that in the long run chiropractic care will cost less money and require less of your time than traditional medications, health services, and surgeries.
Flexibility in Payment Options at Beyond Medical
We value all of our patients, regardless of their insurance coverage or ability to pay upfront for our services. Our team is dedicated to your health and serving your well-being and we do not want you to wait until you are in crisis before you seek treatment, especially if your hesitation is due to monetary concerns. We offer the following payment options for patients seeking treatment at Beyond Medical:
Insurance
Insurance and cash for one treatment session
Cash up-front
Flexible payment plan
Family Wellness Payment Plan
If you and your family do not have the available funds to make a payment prior to treatment, we can work with you to formulate a payment plan that allows you to receive treatment while also maintaining the revenue that our practice needs to remain in business. To learn more about cash payment for services, please speak with our Office Manager prior to your next visit.
Staying healthy is another way that you can help to keep the cost of your medical care in line. We can work with you to create a lifestyle regimen that is focused on balanced nutrition that is fortifying for your body, and we can also advise simple changes to your daily routine that can help your overall health. Increasing your activity level is a simple way to boost your immune system and overall health. We can recommend stretches and simple exercises that do not require a gym membership or expensive equipment.
Are You in the Greater Altamonte Area and Need Chiropractic Services?
Call Beyond Medical today at (407) 261-1001 to schedule a consultation. We accept most insurances as well as cash payment for services. Our office is conveniently located at 460 E Altamonte Drive in Altamonte Springs, Florida.