Lower Back Pain Treatment at Beyond Medical
Lower back pain affects millions of people and can often be debilitating. There are many reasons that lower back pain can occur, including sports injuries, slip and falls, chronic diseases, and auto accidents. Whatever the cause of lower back pain is, it can often be difficult to experience full mobility and participate in daily life. Unfortunately, a common practice is to turn to invasive surgery and expensive drugs to alleviate lower back symptoms. Fortunately, chiropractic care offers natural relief from lower back pain without the need for surgery or pain killers.
At Beyond Medical in Altamonte Springs, we employ various techniques to help patients suffering from lower back pain experience optimal relief. Our chiropractic care helps reduce pain or discomfort in the lower back and prevents it from reoccurring.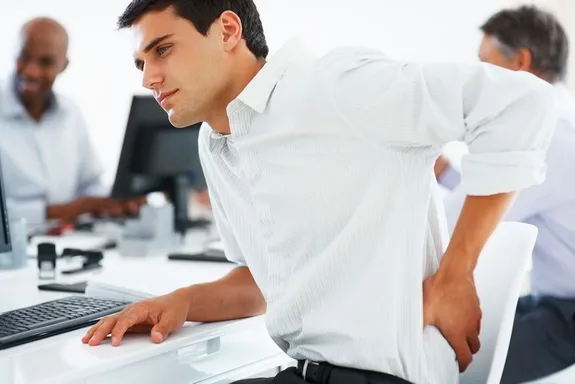 How Chiropractic Care Can Help
Chiropractic care helps to naturally relieve the cause of a patient's lower back pain. We will begin with a thorough assessment of your medical history and current health to understand the root cause of your low back pain. From there, our chiropractors will create a personalized treatment plan for your unique needs. Our chiropractor can make adjustments to realign the lower back, which encourages healthy circulation and improved vitality. Our chiropractors can work with you to achieve your health goals. Lower back pain may require some time to heal, especially after severe injuries. It is crucial to work with our experts who can customize a plan to recovery that works for you.
Our chiropractors will use non-invasive techniques to reduce inflammation in your lower back. Inflammation plays a big part in pain and joint issues. It can cause stiffness in joints and muscles that is debilitating. Chiropractic techniques and traditional therapies like ice and rest can be used to reduce inflammation in the body. Chiropractic care also helps undo tension in muscles, relaxing the lower back, which can speed up healing. This can provide much-needed pain relief. Different techniques like soft tissue therapy, Graston technique, or other modalities such as massage therapy may be used for effective treatment.
Contact Us for Lower Back Pain Relief from Our Chiropractors in Altamonte Springs
Our team at Beyond Medical has helped many individuals find relief from chronic back pain and other debilitating conditions. We feel that everyone should have freedom of movement and a greater quality of life by addressing medical issues with quality care. Our unique approach of integrative medical treatment that combines chiropractic services with modern medical practices offers holistic solutions for a range of conditions. Contact us at our Altamonte Springs clinic to schedule an appointment or to learn more about how we can help.