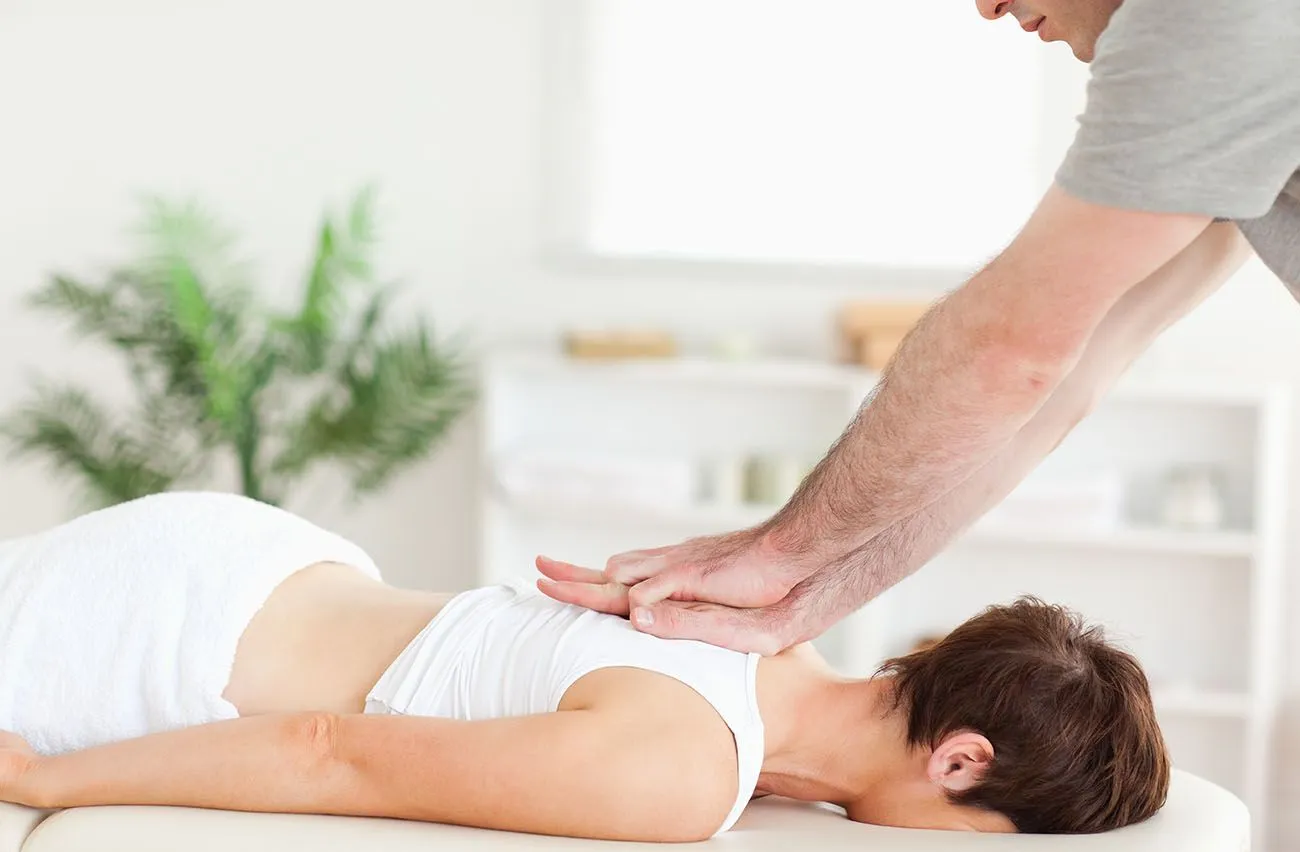 As your preferred chiropractors in Altamonte, FL we offer Palmer, Gonstead, Extremity Adjusting and Toggle Recoil modalities at Beyond Medical. Drs. Roy and Danielle Clarke are trained in advanced coursework with these chiropractic techniques. Learn what each of these four modalities involve and how they are beneficial during chiropractic practice. This will help you determine which method would best suit your needs.
Palmer Method
Established in 1897, the Palmer School of Chiropractic is the founding school of chiropractic training. It was at this center for chiropractic that the Palmer Method evolved from the origins of chiropractic training. Dr. D. D. Palmer was the founder of chiropractic, and his son B. J. Palmer developed the Palmer Method for conducting chiropractic adjustments. It is understandably one of the most prominent modalities in chiropractic even today. The method involves the top-most vertebrae of the spine, also known as the atlas, which is adjusted using digital x-ray imagery. This offers you a comprehensive adjustment using the most modern diagnostic techniques.

Gonstead Technique
The Gonstead technique was developed in 1923 by Clarence Gonstead. It involves hands-on manual adjustments, in addition to other instrumentation. For example, the Gonstead method might incorporate digital x-rays, the Nervo-Scope, and the Gonstead Radiographic Parallel during an adjustment session. For individuals who want a more thorough chiropractic treatment, the Gonstead method is preferred.
Extremity Adjusting
When you visit Beyond Medical for extremity adjusting this involves your limbs and joints. For individuals who are struggling with pain associated with their shoulder, hand, hip, or knees, this is considered part of extremity adjusting. Your chiropractor in Altamonte, FL can coordinate extremity adjusting along with your chiropractic care program for a more comprehensive treatment session.

Toggle Recoil Technique
In order to adjust the two top-most bones in the spine and neck, the toggle recoil technique may be used by Drs. Roy and Danielle Clarke. This treatment takes into account the fragility of the upper cervical spine and uses toggle recoil to treat these specific bones. It is specifically suited for individuals who are suffering from neck pain, shoulder pain, upper spine injuries, or whiplash.

Contact Your Altamonte Chiropractor
If you are interested in pursuing chiropractic care using the Palmer, Gonstead, Extremity Adjusting or Toggle Recoil techniques, we are here to assist you. We are serving the communities of Altamonte, FL, as well as North Orlando, Sanford, Longwood, Winter Park, Maitland, Apopka, Lake Mary, Casselberry, and Winter Springs. Contact Drs. Roy and Danielle Clarke at 407-439-2557 to take advantage of your free chiropractic consultation today as a new patient at Beyond Medical.
INTEGRATED MEDICINE AND WELLNESS SERVICES IN ALTAMONTE
At Beyond Medical, we offer an assortment of comprehensive spinal correction procedures as well as integrated medicine services to help you recover and be the best possible you. Through our innovative, cross-disciplined approach, we'll work to remedy your ailment and improve your holistic wellness. While we're most widely recognized for having being one of the best teams of Altamonte chiropractors, we do what's best for our patients by going Beyond Medical services. Continue reading for a list of the services we provide.
Chiropractic Care
At Beyond Medical, our experienced Altamonte chiropractors utilize state-of-the-art techniques to help you look and feel your best. Our board-certified doctors, Dr. Roy Clarke, Dr. Danielle Clark, and Dr. Tran, offer several years of knowledge, training, and experience in providing chiropractic solutions to help patients find relief from conditions originating from the spine. In addition to providing relief from aches and pains, we assist with preventing injuries and improving your holistic wellness through an integrated medicine approach.
Active Rehabilitation
While healing may involve treatments being administered to you without requiring any physical effort on your part, active rehabilitation involves strength training, exercise techniques, and other modalities designed to enhance your range of motion, address muscle imbalances, and recover your strength. We commonly include active rehabilitation as a component of a chiropractic care plan.
Integrated Medicine
We are dedicated to using an integrated medicine approach when determining the cause of your pain and finding the best solutions for your needs, whether it's physiotherapy, massage therapy, or other rehabilitation treatments. In addition to diagnosing problems, we can provide expert advice and guidance on ways you can improve your holistic wellness.
Lifestyle Advice
Instead of only looking to treat the symptoms, our integrated medicine physicians at Beyond Medical will always work to treat your whole self by providing lifestyle advice. This practice is usually accompanied by a chiropractic plan to aid you in achieving a healthier and more productive lifestyle.
Corrective Exercises
When you visit us, we'll design an exercise regimen that corrects the underlying irregularities that may be causing discomfort or pain. Best of all, you can perform most of these exercises in the comfort of your own home to help bolster the outcome of your rehabilitation and chiropractic plan.
Nutrition Counseling
When it comes to looking and feeling your best, you are what you eat. As a core component of helping you attain wellness, we'll offer specific nutrition recommendations on healthy food choices and supplements. We've found that making the right nutritional choices can expedite your rehabilitation and help you find your best self. We will create a personalized and structured nutrition plan based on you and your needs.
Contact Beyond Medical in Altamonte, Florida, To Start Your Treatment Plan
Whether you're looking for relief from acute or chronic aches and pains or to improve your wellness, our Altamonte chiropractors can help. We take a holistic approach to assessing, restoring, and maintaining the health of your spine and nervous system, so you can be the best possible you. Contact Beyond Medical today by calling (407) 261-1001 to schedule an appointment.